---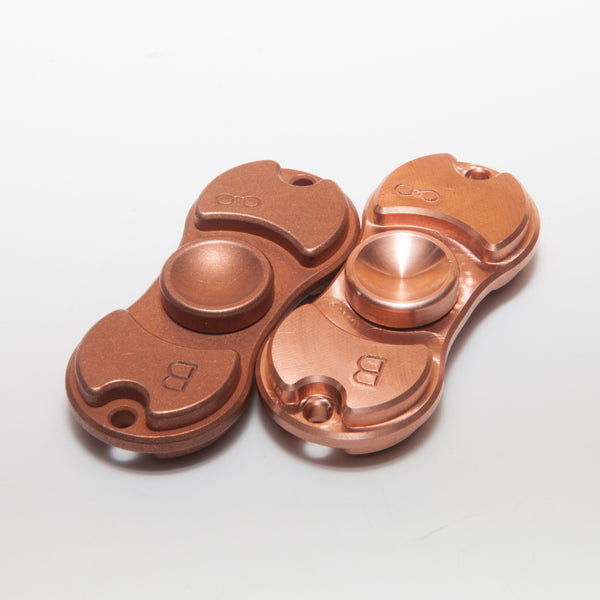 Sale
B Grade Torqbars have imperfect balance and may have cosmetic issues like scratches or tarnish.  Product image is example only.  Bearing will vary.  They are sold as is with no refunds or exchanges.  While supplies last.
B Grade Torqbars are Stamped with a Capital B opposite the Inifinity Logo to differentiate them from A Grade Torqbars.  B Grade Torqbars still include Box, Sticker, and Clip.
Torqbar® Solid Body Tellurium Copper. Offered in Bead Blasted and Tumbled Finish and Machine Finish. C145 Tellurium Copper (60.6g).
Bead Blasted/Tumbled is a smooth finish with softened edges while the Machine finish is direct from our CNC Mills. It is a bright finish with visible machining marks. Final finish results vary.
This Torqbar® includes Deep Dish buttons, which offer the user a firm grip while finger spinning and the option to table spin as well.