---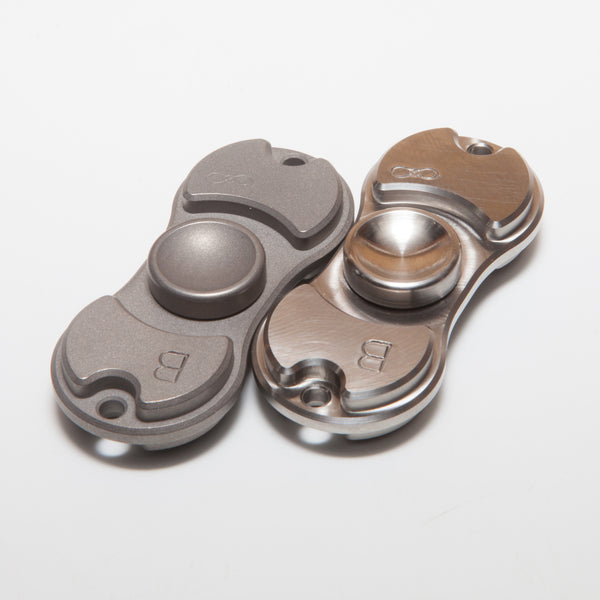 Sale
B Grade Torqbars have imperfect balance and may have cosmetic issues like scratches or tarnish.  Product image is example only.  Bearing is either 8 Ball Hybrid Ceramic, or One Drop.  They are sold as is with no refunds or exchanges.  While supplies last.
B Grade Torqbars are Stamped with a Capital B opposite the Inifinity Logo to differentiate them from A Grade Torqbars.  B Grade Torqbars still include Box, Sticker, and Clip.
Torqbar Solid Body Titanium. Offered in Bead Blasted and Tumbled Finish or Machine Finish. CP2 Titanium (31.1g)
Bead Blasted/Tumbled is a smooth finish with softened edges while the Machine finish is direct from our CNC Mills. It is a bright finish with visible machining marks. Final finish results vary.
This Torqbar® includes Deep Dish buttons, which offer the user a firm grip while finger spinning and the option to table spin as well.