---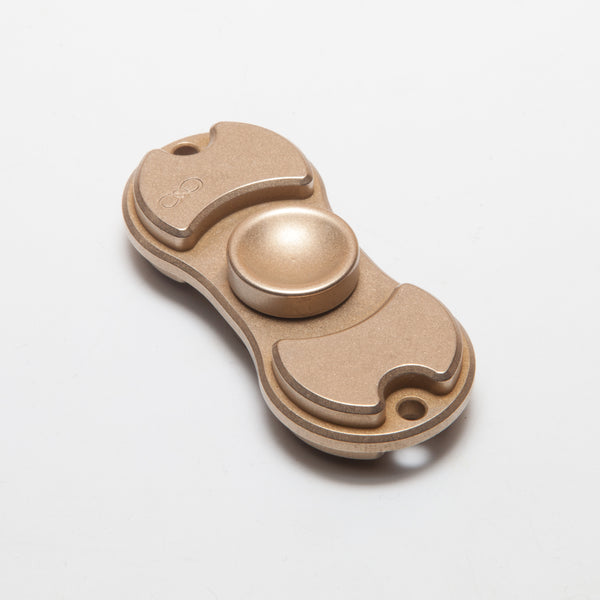 Torqbar® Solid Body C954 Aluminum Bronze paired with Aluminum Bronze Blasted/Tumbled Buttons and a One Drop Shielded 10-Ball Lube-Dry bearing (49.6g) . All sales are final. All Torqbars® ship fully insured. Product image is example only.
C954 Aluminum Bronze patinas to a nice dark color and is buttery smooth.
Bead Blasted/Tumbled is a smooth finish with softened edges . Final finish results vary.
All Torqbar® products are intended for external use only.
* Finishes, colors, textures, look and feel of all Torqbar® products will vary.  Torqbar® products come with a 30-day money back or replacement of like product warranty for manufacturing defects.  Spin time, finish variations and/or personal preferences may receive a full refund or exchange for a $45 restocking fee plus shipping fees appropriate for your location.  Shipping fees are calculated based on shipping destination, package weight and package value.  All orders are shipped fully insured and may require signature.  Buyer is responsible for all shipping and handling expenses including shipments returned for any reason.