---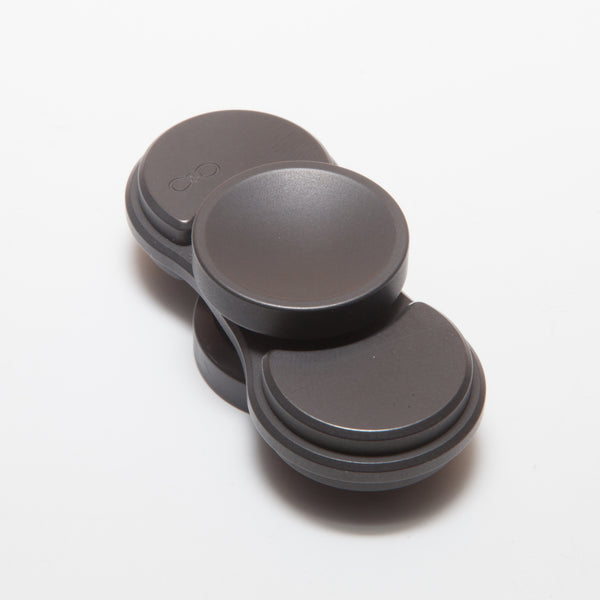 Torqbar® Big Dish Universal Zirconium Button Bead Blasted and Tumbled and Blackened
23.2mm
Torqbar Magnum Big Dish Buttons are designed to be the maximum diameter that can fit on a Torqbar Magnum, SB, or Luna.  Same diameter as standard Big Dish, however the Magnum "Tall" version permits the Torqbar Magnum to table spin.
Magnum Buttons are Universal -- they have no back side lip allowing them to also fit Torqbar Custom, and most other brand spinners that will fit 23mm buttons.
* Torqbar® not included
* Finishes, colors, textures, look and feel of all Torqbar® products will vary.  Torqbar® products come with a 30-day money back or replacement of like product warranty for manufacturing defects.  Spin time, finish variations and/or personal preferences may receive a full refund or exchange for a $45 restocking fee plus shipping fees appropriate for your location.  Shipping fees are calculated based on shipping destination, package weight and package value.  All orders are shipped fully insured and may require signature.  Buyer is responsible for all shipping and handling expenses including shipments returned for any reason.