---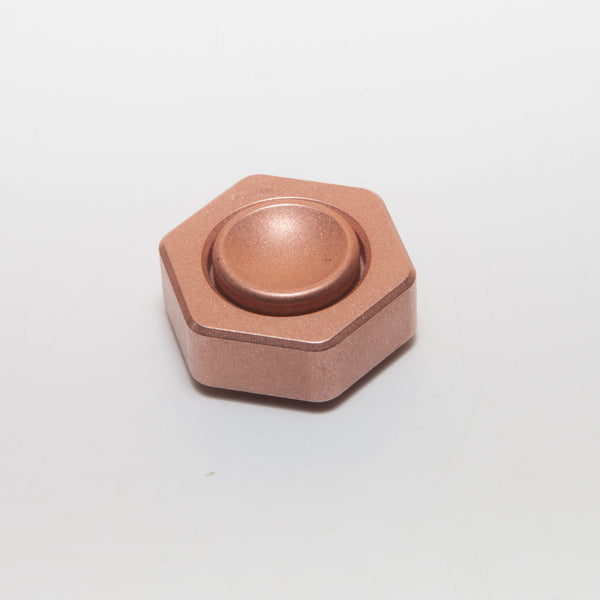 Torqnut™ C145 Tellurium Copper Bead Blasted and Tumbled with Tellurium Copper Deep Dish Buttons (38.8g)
The Torqnut™ is the ultimate pocket bauble.  Small enough to be carried or used anywhere, yet still has good heft and manipulability.  The Torqnut™ can be made from all exotic materials and because of its small size it won't break the bank.  It's also the perfect way to show off a fancy set of buttons.
The Torqnut™ is compatible with all Torqbar® buttons except Big Dish variants.  Since the Torqnut™ is the same thickness as a Torqbar® Solidbody, Standard buttons are recessed for a low profile setup, Deep Dish protrude slightly for extra grip and table spins, and Magnum Deep Dish give it a gryroscopic feel when spinning. 
Bead Blasted/Tumbled is a smooth finish with softened edges while the Machine finish is direct from our CNC Mills. It is a bright finish with visible machining marks and is more susceptible to scratches. Polished Finish is hand buffed to shiny finish and does scratch easily.  Flame Ano is utilizing a torch to heat the metal to various temperature to form a colored oxide layer.  All finishing is done in small batches or one-off and therefore finishes always vary.